13 reasons to learn a new language with WizMantra Online Academy?
It has become a trend to learn more than one language in today's scenario. Every person tries to learn any new dialect that is different from his mother tongue. There are many reasons for a person to learn a new language. Every person has its own reason to learn a new language.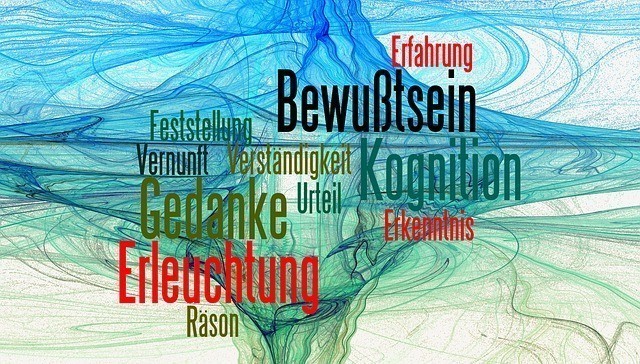 Confused? Let us help you!
1. It opens up a new world of opportunities before you: Learning a new language opens up the scope of many professional and career opportunities before you. You can work across borders if you have command over the foreign language prevalent in that area. This also helps in expanding the scope of business. This also gives your CV an added advantage if you have mentioned a foreign language in it. Also check for 10 hacks to write an effective resume & 7 best job interview tips.
2. Helps in developing cross-cultural friendships: Having command over a foreign language helps in developing cross cultural friendship amongst the people. We can develop deeper and fast relations with people having a different dialect if we our self are proficient in the language.
It's not easy to learn each language across the world but we can try to learn the languages that are spoken universally across the globe.
3. Develop an interesting personality: Learning a new language makes a person's personality more impressive and polished. People get attracted easily to you. You develop a magnetic effect.
4. Stay smart in tourist places: Tourists are easy targets as they are not aware of the regional language of the area they visit. So it becomes easy for the localities to cheat and fool them.
In case you are multilingual then it becomes easy to handle such situations.
5. Gradually become a better learner: The individual gradually becomes a better learner as he has experience of the vocabulary, grammar of different languages so it becomes easy to correlate with the different languages.
6. Gives a boost to the brain: When we are in the habit of learning new languages then, it gives immense power and boost to the brain by improving the memory, having longer attention spans, reduced risk of age related cognitive decline. Thus all these activities help in improving the assimilation powers of the brain.
7. Gives an edge in helping the people from different cultures: If you are multi lingual, then it gives you an edge in understanding the other person's views and guiding them in the correct manner.
8. Enjoying works of art in their original language: If you are a person who likes visualizing, understanding and judging the different pieces of art, then it is very much necessary to have good knowledge of different languages that will help in understanding the different languages of art.
9. Have something extra in you: That extra knowledge of the language helps in boasting something added about yourself. It gives the individual a big conquer in ways of career, professional life etc. so having something extra gives an added advantage to the individual.
10. Ability to relocate: It makes the process of relocation to the new place much more comfortable and easy going as you will be aware of the language, dialects of the place.
11. One become's more sensitive towards cultural differences: Having good knowledge of the grammar and vocabulary of the different language helps in understanding the difference in the language and meanings of different concepts in different languages.
12. Saves the cost of the translator: if you don't understand the language of the area in which you do your business, then it increases the cost of the translator. But in case one becomes proficient in the language then it automatically cuts the cost of translator.
13. Makes study abroad much simpler: it makes the process of study abroad much simpler and easy if the student has knowledge of the local language.
Hence it has become increasingly important to learn more than one language these days.

Drop your details to know more about Courses
Confused? Let us help you!