Advance English Speaking Classes

/ Corporate Skills
**Learn English to emerge winner in a Business context**
Ideal for people who hold office jobs, Advance English speaking language course is designed to give the users a competitive edge over their peers in the workplace.
The course is designed while keeping in mind the needs of communications skills required in a business setting. The entire training module features workplace communication techniques in English, making the individual understand the nuances of making effective business presentations, participating in meetings and interviews while acquiring basic business writing skills.
The training sessions help the user improve Business English vocabulary and learn how to use phrases for varied purposes like business letters, presentations, interviews, negotiations, telephone conversations, meetings, and marketing.
English for Business courses allow you to quickly improve your general English fluency, as well as focusing on effective communication in business contexts.
Empty tab. Edit page to add content here.
The ever-changing environment of business landscape together with blurring global boundaries, culture and language play a very dominant role in every country. India is no exception to this fast emerging trend. Thanks to the emergence of newer economies, presence of newer opportunities, corporate sector has been the most welcoming when it comes to employing people from different cultures and countries.
While corporate believes that by employing multi-lingual people, they can create a cosmopolitan culture within their organization; individuals must also understand that they must make themselves suitable for such a broader work culture. It has been found that language skills are useful in business scenarios like customer service, sales, business development; it is a mandatory component if a person wants to become a global corporate citizen.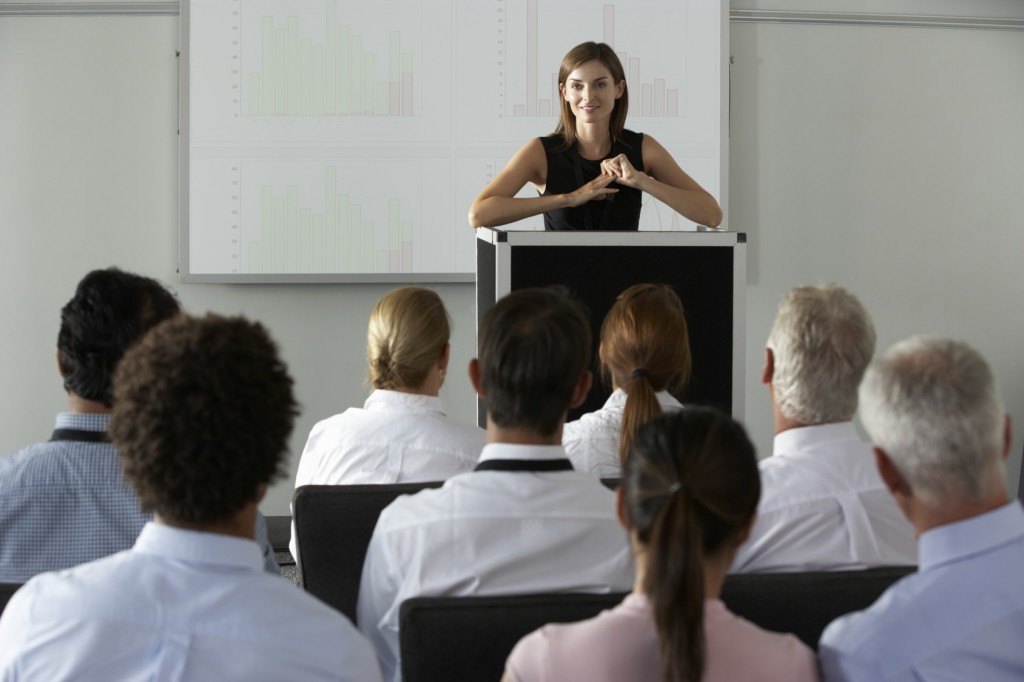 Thus, it can be said that one skill that can make or mar your chance of success in a corporate world is the level of spoken English. While English continue to be a dominant language in the world of business, the language is yet to be spoken proficiently by most of the workforce. In a recent report, nearly 63 percent of the organizations claim a gap in critical English skills when it comes to hiring a suitable candidate for the job. As in many cases, it has been found that the employee may have some level of fluency when it comes to conversing in English, but there is always a scope for improvement. Check glimpse of Advance English syllabus.
It is a known fact that organizations expect their employees to gain mastery by developing a industry-specific terminology; an employee can at least try to bridge the gap by gaining competency with workplace-specific words and phrases in English language.
Reasons to take "English for Corporate" course
Drop your details to know more about our classes
Average rating:
7 reviews
Nov 15, 2017
Hi I am Jagdish, I work with a reputed company in Delhi. 2 years back I got this opportunity from company to work in company's foreign branch for a year. Although, the opportunity was attractive but I was a little bit hesitant since I was not very good with corporate English. It is at this time one of my colleagues told me about Wizmantra's Advance English Communication Classes / Corporate Skills.I joined the course without wasting any time and within a month I witnessed tremendous boost in my corporate English skills. The program is quite excellent and is designed as per industry needs; even they customized it to my liking.The trainer not only helped me brush up my corporate English speaking, rather he helped me improve my corporate vocabulary as well. Roughly, it took me 2 months time to become fluent in corporate English. I travelled to USA with confidence and made best of presentations there and earned praises as well from many of my colleagues.
Oct 3, 2017
I had been working with electronic firm for quite a while and I must say that my job was going quite smooth until I got promotion. I was made the product manager and I was now required to attend corporate meeting to entertain clients and bring more business to the country. Since, I was not fluent in English; I started finding it tough to communicate in smooth English with foreign clients.Having worked so hard to reach at this position, I could not afford to let go the position of product manager just because I was not good in corporate English. Soon, I Joined Advance English Communication Classes / Corporate Skills provided by Wizmantra to enhance my English speaking skills.The decision to join the class with Wizmantra proved to be life changing as the language experts there provided me with quite excellent training on corporate English. The trainer trained me on developing my reach in the language and learning fine nuances of the language. Thanks to WizMantra, I have been visiting various clients of late and have been getting best business due to my communication.
Aug 11, 2017
I would like to recommend WizMantra's online classes for those students, who have poor communication skills and who are not able to succeed in their career because of this.I would like to share my experience that had with WIzMantra. I was able to get campus placement in Delhi, but after joining I started feeling low because of my hesitation and communication. It ruined my self esteem and I decided to join best personality and communication development course in Delhi. I started searching on Google and found WizMantra Academy. I enrolled and took 3 months of continuous online classes. And I was able to overcome on my fears.I don't have words to thank Mss Kirti and WizMantra for their unmatched support.Faculties-AwesomeCourse module-BestTiming-flexible
Aug 11, 2017
Hello Everyone there,I am Geeta and I run a playschool in Delhi Dwarka; you can imagine how important it is to communicate with parents with confidence and absolute fluency. I was good in English but had hesitation while expressing myself.I took admission for 2 month's WizMantra Advance English module and with the module I was able to maintain my daily speaking practice. And with God grace I was able to work on my vocabulary and hesitation. The credit for all my improvement and success goes to WizMantra. And I don't have words to thank my mentor, my coach.
Aug 5, 2017
5 years back, when I started my business in a two-room office in Noida, I had no idea that effective communication skills can take my business to such level. Now, after 5 years of its establishment, I have shifted my business in my own 5 floor building. WizMantra has played a significant role to improve me as a successful businessman. Our company also deals with several foreign clients and I am fully capable to interact with them through emails, Skype, and phone.Moreover, the English learning program exclusively designed for corporate professionals is quite effective for those who need to develop corporate communication skills.
Aug 5, 2017
I have seen the days, when I missed a number of overseas projects, just because my little English knowledge. Besides being much capable and efficient among contenders, my business was far below than competitors. But, I didn't lose my hopes and decided to start from zero. I Joined WizMantra's online English learning classes and within 3 or 4 months I started confidently using English words and phrases in my conversations. I started talking in English with my spouse till late nights, listened online audios, while traveling or in Metro.The WizMantra and instructions of associated teachers shown results and now, at the present day, I have the most overseas projects just because of "Advanced English Skills" program of WizMantra. This program made me expert in corporate communication.
Aug 5, 2017
For me English speaking was my passion. I was fond of Hollywood movies and I was completely able to understand the dialogs of the movie. But when it came to speak even a sentence in English, I used to become frozen at that time. This demerit of mine left me ashamed numerous times.One day my childhood friend called me after so long and I was amazed by his English and pronunciation. I mean it was just terrific. I asked the reason behind this magical change to him and he told me about WizMantra's Online English speaking classes. And believe me, I also got the same results as my friend. I don't think, anyone can find an easier way to develop English speaking ability than WizMantra.