Personality Development

Courses
Personality Development provides an opportunity to the individual to move from the state of being disinterested and inert to being more passionate, zealous, enthusiastic and lively.
We at WizMantra provide a comprehensive personality development course that helps to shape the attitude, nature and the emotions in the best possible way so that the individual overcomes the state of hesitation or lingering and celebrate himself in the best possible way.
It helps in bringing out the untapped potential of the individual.
Personality Development program is designed for:
1. The college students who have a shy personality and want to enter the corporate world soon.
2. Corporate people who are facing career issues because of lack of pleasing personality, improper time management.
3. Housewives who face hesitation in opening up in social circles.
4. School children who miss out some great opportunities because of lack of an impressive personality.
5. The students who are preparing for some competitive exams and have to appear for discussions and interviews.
6. Businessmen who have relations with foreign counterparts in their business.
Fees Structure:
Students from outside India should check pricings at
WizMantra.org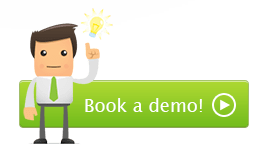 Personality development program is designed to:
Learn effective time management.
Removes hesitation.
Improves social influence
Helps to control emotions.
Improve the leadership skills.
Improves the listening and the hearing powers.
The personality development program at WizMantra has been specially designed for the individuals who have a shy and a closed personality. The program helps the individual to understand its true potential. It is especially beneficial for:
School students to improve their performance in extracurricular activities.
College students who have to enter the corporate era.
Corporate people to give them a push in their career.
Housewives to help built up more social contacts.
Businessmen to handle the clients, suppliers and the other intermediaries.
WizMantra WorldWide

Website Review

Google Reviews

Number of Students

Trained, Number of Trainers