TOEFL Exam Preparation Classes
To score the highest in the TOEFL test is the ultimate dream of an ambitious aspirant. WizMantra aims to nurture, develop and let the trainee blossom so that he/she can give their 100% on the TOEFL test. TOEFL (Test of English as Foreign Language) has its own worth in various universities across the globe. You get an Advantage in this exam as it's the most widely accepted, the most popular, and the most convenient choice for students opting to go for higher studies.
Basically, a global trend of going abroad for further studies is dominating the education society. Due to its remarkable market, experiencing global culture deeply, befriending people from an altogether different part of the world, excites young enthusiasts for boarding the plane to make their future promising. Amongst various other online tests, TOEFL is used often to get entry into a hopeful future. If you wish to study at an English-speaking University, then your chances to get the respective college increases by opting for the TOEFL test.
The TOEFL test is the most widely respected English-language test in the world, recognized by more than 10,000 colleges, universities and agencies in more than 130 countries, including Australia, Canada, the U.K. and the United States. Wherever you want to study, the TOEFL test can aid you reaching your dream university.
Empty tab. Edit page to add content here.

The TOEFL test which is opted for via Internet measures your caliber of understanding and using English at the University level. At some centers where the Internet isn't available, TOEFL is conducted paper-based. The test in overall calculates how well you can combine your listening, speaking, writing, and reading skills to perform educational tasks. The TOEFL test is created and administered by the Educational Testing Service (ETS), which sets the online exam, conducts the test, and sends each examinee the scorecard. This scorecard is their entry into their dream university.
According to the statistics of ETS (Education Testing Service)TOEFL, 90% of the TOEFL test takers surveyed (which is based on a random survey of 296 university students) got into their preferred universities which were included in their options list at either 1st or 2nd position. Also, four out of the five admission officers prefer the TOEFL test amongst the other English Proficiency tests. These stats surely state the importance and credibility of the TOEFL test and its positive results for all the aspiring students.
Who can opt for the TOEFL test?
Till date, approximately more than 300 million have tried their luck in clearing the TOEFL examination which demonstrates their English-language proficiency. Intermediate and Advanced level English skills are required to pass this test with flying colors. The aspirants who can register for the test include:
– Students who aim to study in foreign universities for their higher level degrees.
– English-language learning program admissions and exit
– Candidates with Scholarship and Certification
– Enthusiasts who want to hone their English-language skills and wish to track their progress
– The Visa Applicants i.e. Students and workers
Who can accept my TOEFL scores?
There are more than 10,000 colleges, institutions and agencies in over 130 countries across the globe which may accept TOEFL scores.
Where and when can I take my TOEFL test?
The TOEFL test can be given at the authorized test centers around the world in more than 50 dates per year. If you wish you can retake the test but not more than once in 12 – day period.
If you have already registered for the TOEFL test once, you cannot register for it again till the period of 12-days gets over.
The retake policy will be acted upon even if a violation is not immediately identified (for example, inconsistent registration information).
If any rules are violated and are found after the exam registration but before the test date, your test exam will be canceled and your test fee will not be refunded.
If any of the rules which are violated are not identified until after your scores have been reported, your scores will be termed canceled. You or any other score bearer will be notified by a cancellation letter, and your test fee will not be refunded.
What is the fees for the TOEFL Test?
The cost of the examination depends on the location you are taking the exam in. The TOEFL registration fee in India is 180$ i.e. around Rs. 11,527.20 (approximately).
You can check for the remaining countries on the ETS web portal where every center is covered in detail.
Register for the test:
Registration for TOEFL test is available five to six months before the test date.
Register early to reserve your seat at your selected location.
You can register for the test through three different modes:
– Register Online
– Register by Phone
– Register by Mail
The details of the registration process step by step can be found on the TOEFL website.
Preparation for the test:
The TOEFL exam is divided into four sections:
– Reading
– Listening
– Speaking
– Writing
These parameters define your total score which then helps you achieve your desired aim. The better your score, more the prospects of getting into the top universities.
The total score is the sum of the scores of the four skill areas i.e. reading, writing, listening and speaking.
The Exam Pattern of TOEFL is:
Section Duration Total No. of Questions Overview
Reading 60-80 minutes 36-56 questions Read Comprehensions, then respond to questions
Listening 60-90 minutes 34-51 questions Listen to a classroom discussion or lectures, then respond to the questions
BREAK 10 minutes Breather
Speaking 20 minutes 6 tasks Talk into a microphone about the material you read about or listened to on some familiar topics
Writing 50 minutes 2 tasks Read a passage, listen to a recording and then type your written response
These sections track your overall score for entry into your dream University. A thorough practice on the mains of the test can help you ace the test with flying colors. Without a mentor, grabbing a seat in your favorite Institution/University is a tough task.
A qualified teacher who can teach you the in and out of the lingua franca i.e. the English language is what you need to score maximum on the test. WizMantra offers you what you have been in dire need of – Experienced, Proficient and your Native Mentors or Teachers.
Be it Spoken English or any Writing Course, a regular conversation or a Business talk with your colleague from abroad, WizMantra has a plethora of courses to choose from. Spoken English Classes, Advanced Spoken English Classes, Soft Skills or Basic Grammar, name it and we are ready to help you score the highest. Get yourself enrolled in this institution to always stand apart from the crowd.
On Test Day: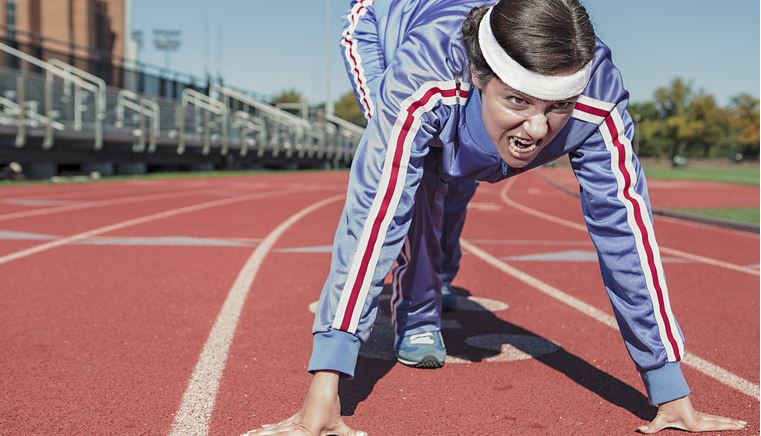 You need to carry Valid and Acceptable Identification (ID) Documents on your selected test day.
The test aspirants are asked to bring at least 2 forms of acceptable ID when they report to a test center even if they are repeating the test again.
With very few exceptions, ID documents must meet all of the following requirements. Each ID document must:
– be an original document; photocopied documents are not acceptable
– It has to be valid and authentic; expired documents (bearing expiration dates that have passed) are not acceptable
– include the test taker's full name matching exactly the name used to register
– include a recent photograph that clearly matches the test taker
– include the test taker's signature
Scores in TOEFL:
TOEFL scores are calculated by both human raters and automated scoring methodologies. This is done in order to understand the trainee's capability.
While the automated scoring method has the advantage of being unbiased, it does not measure the effectiveness of the language and content used by the examinee.
Human Moderators are required to access the examinee through the quality of ideas and content as well as form shared and the emotions being portrayed by it.
Scores Division of TOEFL is as follows:
Section Score Range Mean Score-
Reading 0-30 20
Listening 0-30 19
Speaking 0-30 19
Writing 0-30 20
Total Score 0-120 80
Check what the mean score means on the ETS website.
TOEFL Results:
TOEFL Results will be available in your mailbox which would be after 10 days after your test date. Log in to your TOEFL iBT account on the ETS TOEFL website and check your scores.
Printed copies of your scorecard would be available approximately within 13 days of your test date.
The scores on your TOEFL Result card are valid for two years and can be sent for your required purpose to any institution. ETS will send up to four official score reports directly to the universities or institutions the student selects.
A quick note: ETS has launched the revised TOEFL Paper Delivered Test, a new paper and pencil test that is closely associated with TOEFL test.
Tips for your TOEFL preparation:
– Read regularly to grasp new words
– Memorize any new word you come across and use it immediately in your next sentence
– Learn from everywhere, even nature can be your teacher
– Watch good English movies to understand the accent
– Join a class which is specially dedicated to watch you ace the TOEFL test
– Write at least 200 words a day so keep writing blocks away
– Read passages and try to infer the meaning out of it
– Speak with yourself in English, by asking simple random questions as, 'how was your day' or 'how was the movie you saw yesterday'
– Talk with your teacher and let them point out your flaws so that you can work on it
We wish you all the best for your TOEFL exam!
WizMantra WorldWide

Website Review

Google Reviews

Number of Students

Trained, Number of Trainers