How to teach English to small kids?
These days' parents prefer to teach their kids at home as they feel that a child tends to grasp way more than what he or she is learning at school. Home is everyone's comfort zone. Is there a better place where a child can learn new concepts and ideas?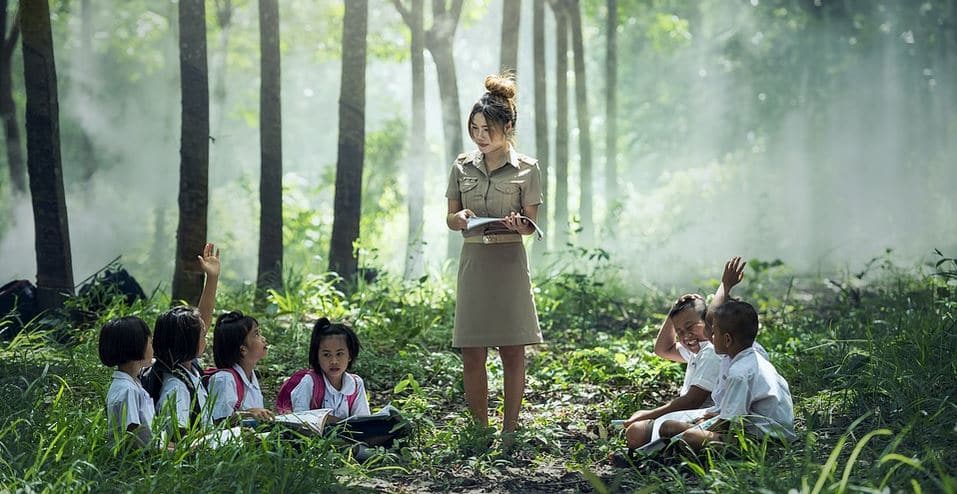 Confused? Let us help you!
Teaching English at home to your kids might feel a hefty task as you might end up thinking that your own English is not up to the mark. But this does not matter. The most important factor that comes into the picture while teaching your child English at home is your enthusiasm and energy level.
A child picks up the energy that you radiate. It is also important to remember to not stress yourself on the off chance that your child does not grasp everything quickly as, sometimes they need a certain amount of time to learn the new language that is being taught to them.
As a parent, it becomes your duty to be patient and the child will begin to speak in English in no time.
Organize a teaching routine. Build up a routine for your English teaching time at home. It is smarter to have short, frequent sessions than long, rare ones. A child's grasping abilities know no bounds. Fifteen minutes is more than sufficient for him. You can continuously make sessions longer as your child gets more used to it and their concentration span is increased. Keep the exercises short and with a specific end goal to hold your child's consideration.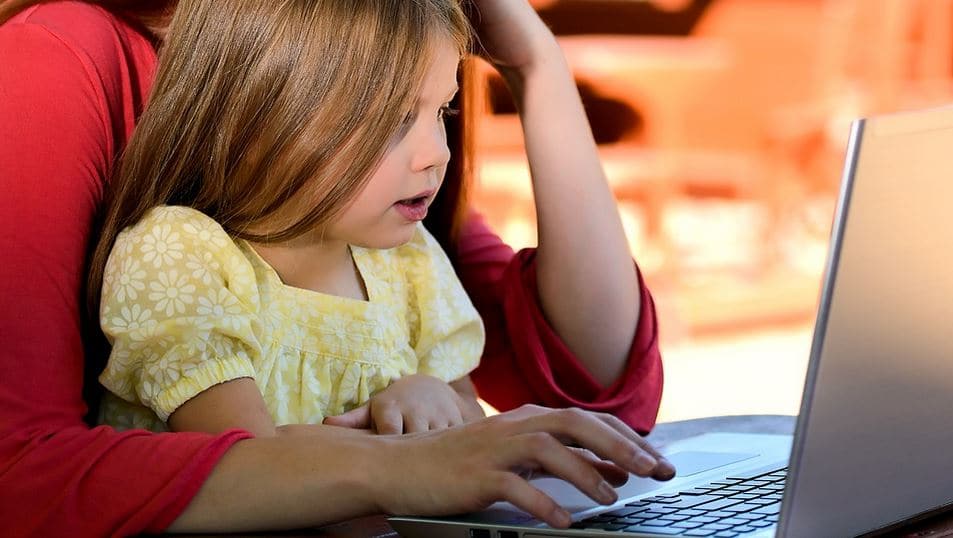 It may seem hectic to you as a parent certain times, but try to do certain activities each day. A child tends to end up feeling more comfortable with you when they know what to expect and what not to. Playing an English game at the end of school or reading them English bedtime stories will help them understand the language better. You can try and keep an English corner at home that is filled with books, English songs, and games. For a child to learn a language, it becomes necessary to repeat yourself – they need to hear phrases and words many times before they actually start speaking in them.
Use everyday situations. Practicing the language naturally and considering the surroundings around you becomes crucial for teaching children English at home. The advantage of teaching at home lies in the fact that you can take advantage of everyday situations and real objects around the house to help the child grasp the language. You can think of doing the following:

Talking to the child in English when he or she is getting dressed or when you are sorting out the laundry. ('Where are your green socks?' or 'It's mom's T-shirt')
You can practice vocabulary when you complete your daily chores. ('Let's go and wash the utensils' or 'I think it's a good day for gardening')
You can help the child in learning the vocabulary in a better manner when you are cooking or going shopping. Give your child a list of items with their images and names and let them find it in the grocery shop. When you come back home, revise what you did in the shop.
Play games. What could be better than learning when you're having fun? One great way to teach vocabulary to the child is by using flashcards. There are many games these days which use flashcards and can be helpful to the child, like – Snap, Memory, Happy Families or Kim's game. You can also download flashcards from the internet as they have become online lately. Other than using flashcards, there are many more types of games which you can play with your kid to help them learn English better. Some of them include:

Board games: Ludo and other traditional games
Online games: There are many games available on the internet to help kids learn English better
Action games: What's the time Mr. Wolf, Simon Says, Charades, etc.
Word games
Read stories. Children adore books with vibrant colours and appealing illustrations. In order to improve your child's English at home, take a look at the pictures together and say the words as you point out to the photos. Later you can ask your child to point out various things, e.g. 'Where's the dog?' After a while encourage them to state the words by asking 'What's that?' Listening to stories will get your child used to the sounds and phrases of the language. The animated stories that you can find online these days for kids are a great way for kids to develop reading and listening skills.
Sing songs. This is one of the most effective ways via which a kid gets accustomed to new words and improve his pronunciation. It is important for you to know which song will help in doing so and which might not. For example, songs with actions are good for youngsters as they enable them to join in and hum along even if they cannot speak the words fluently. What's more? The actions in the songs often demonstrate the meaning of the words which are used in the song. These days there are many animated songs which you can look up for. This fun-filled activity for children enhances their vocabulary to a great extent.
Teach grammar: It is not necessarily important to explicitly teach grammar rules to youngsters considering the fact that these rules are vastly distributed throughout the usage of language. Though it is important for you to use them in proper context while you are talking generally at home. The usage of words like has, have, must, must not, should be kept in mind while talking with people at home. If your grammar yourself is not up to the mark, then the child will end up speaking in a similar manner.
Along with these tactics, you can also seek help from professionals like WizMantra to ensure your child has an impeccable understanding of the language.
Confused? Let us help you!