How to write Stanford University application essays?
Planning to apply for admissions in a globally renowned and reputed University? Worried about qualifying the essays? Well, you don't need to worry at all as we'll aid you in crafting winning essays.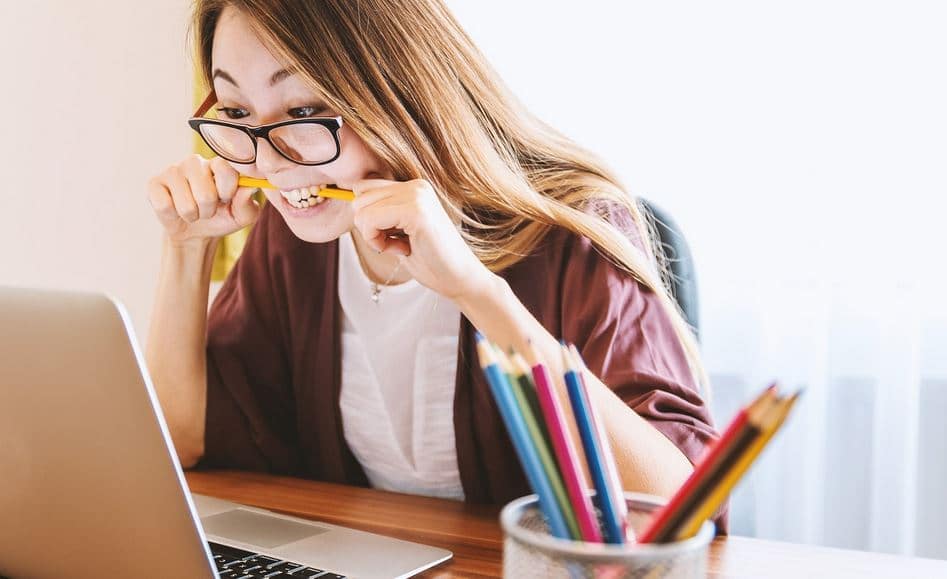 Confused? Let us help you!
Almost every university and college requires essays and it's not at all easy to impress the admission officers. It may sound obsolete to write essays in this digital age but for the admissions officers, essays are the most vital part of the application. It doesn't matter whether you're a school topper, highly-qualified individual or a mediocre, a poor essay can kill your chances of getting admission.
On the contrary, if you're minimally qualified and your essay is amazing, then that boosts your chances of getting selected. Since the only thing that matters to the admission officers is the quality of essays, so you should ensure that you supply top-notch quality essays. These essays are crucial for the admissions as the candidates are judged on the basis of these essays. Thus, they need to be addressed in the right way to witness the expected results. Let's have a look at different types of prompts:
Short response questions
First, let's talk about the short response type questions. Being concise and expressing one's response in 50-150 words is not an easy task. For this, the candidates need to be straightforward while answering. They need to think critically about their personality and answer accordingly. The responses should exemplify your qualities and have different themes. You simply don't have to give an answer but you should also give a reason for giving that particular answer. It is the reason that will fetch you some extra points.
We have prepared a guide to help you out in attempting these questions in the right way. You need to exemplify your creativity, thought-process, and your personality and this is the best opportunity where you can give your best. While answering, try to make the answer fascinating and attention-grabbing. So, let's go through some of the commonly asked questions by most of the top universities like Stanford, Harvard, MIT and many more.
1. If the questions ask about the most significant challenge for the society
There is no correct or wrong answer to this question. It just requires your personal point of view. However, a significant challenge for the society should actually outline 'bigger causes', so you should avoid mentioning less relevant or obscure points. You can take most popular challenges like global warming, sexism, poverty, skill development, sustainability and several other big challenges. Thousands of students may choose a similar topic but it does not matter as it is the content that matters the most. Mentioning the issue plainly is not sufficient. You should also mention the reason you think it is the biggest challenge for the society. Moreover, you should also suggest some ways in which the challenge can be tackled.
2. There might be questions asking what you did during vacations, summer or any particular period
This type of questions are straight-forward and so should be their answer. Anything that you did during that period should be mentioned here like playing games, involving in various activities, studying, or going on vacations with the family. If you have a long list then try to take out only the most relevant activities as you have to be precise while answering.
The answer should illustrate your hobbies, interests and your priorities. Like, if you love spending time with your family then you can mention about the vacations. If you have done some sort of training like rescue driving or skill development then you can mention that. If you tried something new like cooking a new recipe or driving then it would be great to mention that.
You just need to answer in 50 words s don't waste the words in writing the question itself. Avoid beginning the sentence with 'I spent the time in' and rather start directly with the activities.
3. Some questions check your knowledge pertaining to history and your perspective about historical moments or events
This type of questions is a bit hard and deals with your interests and creativity. You can pick any historical event that fascinated you or you wish to change. You may Google to find out most relevant events but more than that, you should think yourself to find a unique answer that aligns with your personality and interests. For instance, if you are interested in science then you can go back to the period when Newton saw the apple falling straight and formulated laws. If you're a history lover then you could mention about Hitler. If you're a tech geek then you could mention about the phase when Hewlett Packard started their business.
4. Description of yourself
This is the answer that will speak about your personality traits. You may think it to be an easy question but it is a challenging one. Some universities like Stanford ask the candidates to describe themselves in five words. For this, you need to analyze your skills and personality and then think of only five words that best describe you. These could be words like clever, bold, energetic, vigilant, committed, charismatic, intelligent, smart, diligent, confident, caring and sincere. The examiners will definitely appreciate your efforts and creativity so you can also use alliteration while answering as that might fetch you some extra points. Eg: strong, sincere, sweet, smart, and straightforward, or creative, caring, committed, confident and charismatic. Some universities need a proper description, so you can elaborate these words and give a brief about your qualities.
5. Questions related to your favorite song, movies, books and authors
The answer should tell the examiner who you are and what you like rather than giving them the name of books or shows that are considered as ideal. Remember, don't fake it out, just be yourself. You can divide your answer into three sections- Read, Listen and Watch. In the read section, you can write the names or type of books or authors that you love reading. Similarly, in the listen and watch section, you can enlist the kind of music you enjoy and the genre of movies or shows that you love watching. You can even enlist the name of your favorites in each category.
Extracurricular elaboration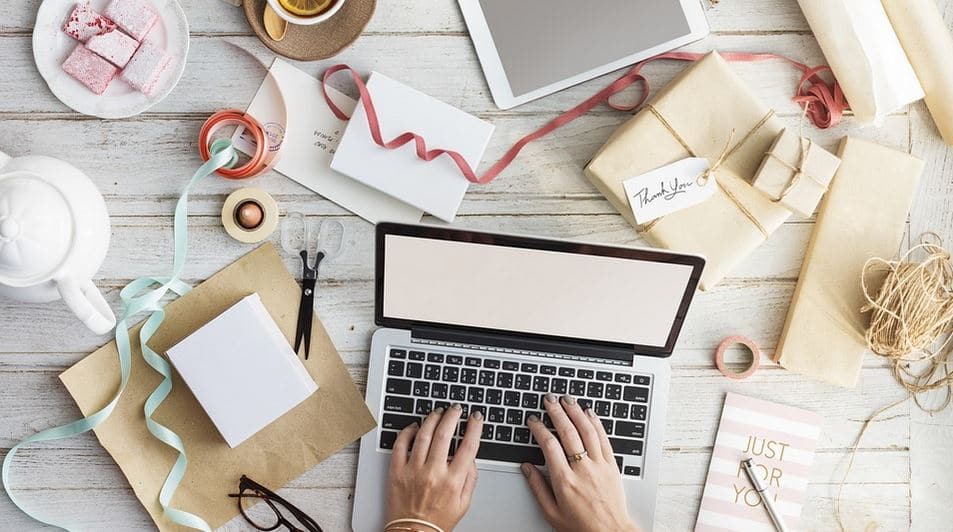 Almost every university asks the candidates for an extracurricular elaboration where you have to describe one activity along with the traits that you developed from this activity. You could mention joining music classes, piano lessons or mention playing any sports for your high school team. You can also mention about the work that you did and what all your learned during your job. For instance, you can mention working in the sales department and handling bills. You can pen down how these activities taught you to manage time between academics, activities, and sleep.
Essay type
These questions need to be answered in detail. The candidates are expected to present their views and thoughts in a creative manner through these questions. It is these questions that can make your chances or break your chances. So, you should answer them very carefully. Let's look at some of these questions:
1. Questions that ask why the candidates want to take admission in the university
This answer requires the candidates to enlist one strong reason why they wish to be a part of the university. You can mention a reason that aligns with your personality. The prime purpose of entering a university is 'learning'. So, you should illustrate your love for learning while answering this question. It should exemplify your thirst for learning. To answer this question, go back to your school days and remember those times when you studied at home, school or tuitions.
Choose an experience where you really enjoyed learning. Like, if you love learning different languages then you can mention that. If you have interest in science, maths, social science or any other subject then it is noteworthy to mention that. You may even mention that you find exams like an interesting game where you need to apply your knowledge and aptitude. You can even mention that after giving the exams, you feel satisfied that your hard work has paid off.
Apart from academics, you can even show your curiosity to learn extracurricular activities. If you love singing dancing or playing an instrument, then you can mention how curious and dedicated you are to that activity. You can describe your experience when you felt the love for learning piano and how you take out time for your piano classes. If you love making friends then you can mention that you'd love to foster relationships in the university.
2. Letter to roommate
This essay is all about explaining your nature, behavior, strengths, weaknesses and overall personality. This essay tries to decipher candidate's personal nature- how jovial and adjusting can a candidate be with his/her future roommate. While writing this essay, just think of the qualities that can actually convince your future roommate to stay with you.
This essay should have a fun element as that is what two roommates would do together on the campus. You can mention what all activities you'll do with your roommate like studying together, hanging out, going for an outing together and keeping each other's secret intact. Well! You can make this essay casual and friendly. Think of the points that you intend to convey to the examiners as they'll be reading this essay.
3. What matters to you, and why?
In this prompt, the candidate is expected to address the thing that matters to him/her the most be it the passion for any sport, music dance or to excel in studies. Apart from this, some candidates may want to score well while some may believe in making relationships.
Some may answer that their family matters to them the most. Whatever is your perspective, make sure to depict it in a very creative and intriguing style. If you have a passion for anything, express your feelings and even give reasons why that particular thing is so important to you. The admissions officers would see your passion and skills and then judge your suitability for the university.
Confused? Let us help you!