Shubham Ray IELTS & Advance Communication Skills Trainer Adyar Chennai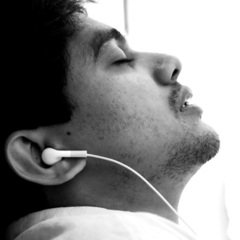 Confused? Let us help you!
Shubham Ray is a professional advance communication expert and trainer. He loves to takes online as well as classes in batches. He completed his M.COM and belongs to Adyar Chennai.
His skill set lies in training students for-
1. Advance Communication skills
2. IELTS Professional Trainer
3. Aptitude
4. Soft Skills
5. Spoken English
6. Maths Aptitude
7. Physics
8. Chemistry
9. Maths
10. Engineering Exam Preparation
All Subject tuition.
Education

:

M. Com, Computer Science

Expertise

:

IELTS Preparation, GRE Preparation, Advance Online Spoken Classes, All Subject Tuitions

Professional Experience

:

13 Years

Modes Of Training

:

Tuition at Home, Online Tutoring, Skype/ Hangout, Coaching at Institutes

Demo Classes

:

Free, Not Paid

Boards

:

State, IGCSE, International Baccalaureate, ISC/ICSE, CBSE

Subjects Taught

:

Maths, Physics, Chemistry, Statistics, Computer Science, Technology, IELTS, TOEFL, GRE, GMAT, PTE

Language Proficiency

:

Speaking | Writing, Speaking | Writing

Fees Structure

:

1000/hr

How to Contact?

:

Email

Willingness to travel for Tuition?

:

Yes
Confused? Let us help you!