Amsa Spoken English Trainer & All Subject Tuition T.Nagar Chennai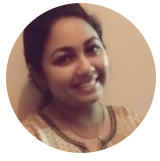 Confused? Let us help you!
Amsa has completed MBA/PGDM from ITM and she provides training for IELTS, TOEFL, Corporate English communications, PTE, GMAT, in these areas of Chennai: Adyar, Allwarpet, Alwar Tirunagar, Ashok Nagar , Ayodhya Mandapam Bus Stop, Besant Nagar, Besantnagat South, C.i.t. Nagar, T. Nagar.
Apart from language trainings she also provides All subject tuitions to all grade students. She is more into online training instead of teaching students offline.
Education

:

MBA, PGDBM

Expertise

:

Foreign Language Training, IELTS Preparation, TOEFL, PTE

Professional Experience

:

12 Years

Modes Of Training

:

Tuition at Home, Online Tutoring, Skype/ Hangout, Coaching at Institutes

Demo Classes

:

Free, Not Paid

Boards

:

State, IGCSE, International Baccalaureate, ISC/ICSE, CBSE

Subjects Taught

:

Maths, Physics, Chemistry, Statistics, IELTS, TOEFL, GRE, GMAT, PTE

Language Proficiency

:

Speaking | Writing, Speaking | Writing, Speaking | Writing

Fees Structure

:

500/hour

How to Contact?

:

Email, Mobile, WhatsApp

Willingness to travel for Tuition?

:

Yes
Confused? Let us help you!