IELTS Academics Online- Exam Preparation
Any student aspiring to study abroad has to display proficiency in the English language. Along with TOEFL and PTE, the IELTS Academic tests are the most sought-after by students.
Why IELTS?
The medium of instruction in almost all countries in the world is English. Students coming from vernacular medium schools and even the English-medium schools find it challenging to adapt to the level of English taught abroad. Hence, the universities abroad stipulate specific levels of proficiency for students from non-native English speaking countries. The IELTS Academic scores enable students to achieve this minimum level of proficiency.
Speaking & Writing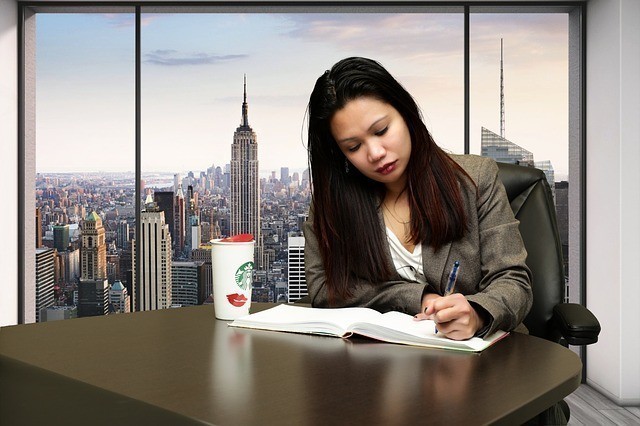 Self Introduction, Loud Reading, Sentence-Lines Repetition, Image Description, Explaining the lectures, Question& Answers, Summaries for the written content, Essay (20minutes)
Exam Duration– 77-93 minutes
Interactive Study

Live sessions, Engage with mentors online, start speaking foreign languages in fun-filled environment. What's more? It is all for your real need!

Stay updated

Keep yourself updated with our latest blogs and study materials. Keep those content for future reference & practice daily with your trainers.
Repeat & Practice

Engage with students in common group sessions. Repeat your learning & practice with your trainer during your sessions.

Test yourself

1-1 Live sessions to meet your dedicated learning thirst. Start from your current level & stay connected to trainers by Email 24*7
What is the IELTS Academic?
Role of Wizmantra
Join a test series
How do you prepare for the IELTS?
What is the IELTS Academic?
The IELTS Academic tests your English knowledge in four parameters, reading, writing, speaking, and listening. The best way to tackle the IELTS is to be acquainted with the test format. Enroll in a good English-language oriented course. Wizmantra conducts these IELTS coaching classes to aspiring students.
Role of Wizmantra
You understand the various aspects of listening, reading, and speaking while becoming acquainted with the writing component of the test as well. The experts at Wizmantra strive to make you feel comfortable with the types of questions you encounter at the IELTS exams. The primary objective of Wizmantra is to remove the element of fear from your mind. As you keep on practicing, you start gaining confidence.
How do you prepare for the IELTS?
The right way to prepare for the IELTS is to practice a lot. Practice reading newspapers and good books in English. Similarly, try to speak in English with people as much as possible. Watch English movies on the internet without sub-titles in English. You will develop the knack of listening. It will prove helpful in your IELTS exam. Learn to write good English by paying attention to your grammar. Use simple English as much as possible so that you reduce your chances of making mistakes.
Join a good test series
Once you feel you are ready to tackle the IELTS, join a good test series. This series will help you with the final preparations. As you keep on performing well in the mock tests, your confidence level soars. Therefore, you end up performing well in all the components of the IELTS. You find that scoring the minim requirement of an overall band of '6' is no longer a challenge. Thus, you not only score high on the IELTS but also make you proficient in English.
Talk to an IELTS expert now!
WizMantra WorldWide

Website Review

Google Reviews

Number of Students

Trained, Number of Trainers