Moin IELTS, English, Arabic Trainer Dwarka Sector 13 Delhi
Moin IELTS, English, Arabic Trainer Dwarka Sector 13 Delhi
Popular
Advance Communication Skills, English Grammar, English Literature and Linguistics, Foreign Languages, IELTS Preparation, Learn Arabic, Online Learning, Personality Development and Life skills, Spoken English Trainers / Posted 2 years ago by Tutors Near Me / 8252 views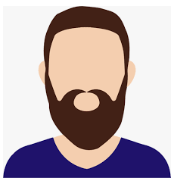 Confused? Let us help you!
Moin is a professional trainer and speaker for advance communication skills. He is more into training students for Arabic & IELTS. He has more than 12 years of experience in teaching students. He is MA post graduate, and he loves to learn new languages and impart same into his students.
He also has fair understanding of consulting students for placement of higher abroad universities.
Education

:

Masters IN ENGLISH (Jun, 2000 - Dec, 2002)

Expertise

:

Advance spoken communication skills, soft skills, IELTS, TOEFL, Study Abroad

Professional Experience

:

12 Years

Modes Of Training

:

Tuition at Home, Online Tutoring, Skype/ Hangout, WebCam, Coaching at Institutes, Individual Classes, Group Classes

Demo Classes

:

Free, Not Paid

Boards

:

State, IGCSE, International Baccalaureate, ISC/ICSE, CBSE

Subjects Taught

:

Regular English, Spoken English, English Communication Skills, SoftSkill & Personality Development, Literature, Basic Grammar, Advance Grammar, Vocabulary, IELTS, TOEFL

Language Proficiency

:

Speaking | Writing, Speaking | Writing

Fees Structure

:

1000-1500/hour

How to Contact?

:

Email, Mobile, WhatsApp

Willingness to travel for Tuition?

:

Yes

Classes for Kids/Children

:

Yes
Confused? Let us help you!